Club Penguin is a virtual world people of all age can play, as member or non-member. Many penguins are non-members and have don't know what they can do. They say that membership is the only way to have fun, but it's really not. There are many activities non-members can compete in, and it doesn't require any skill either.  Non-members can do many things in the game, many being general things. Non-members can also have fun, you don't have to be a member to enjoy the game. Club Penguin Cheatsis here to give you some information on what non-members can do on the virtual world, Club Penguin.
Pins
Non-members on Club Penguin can collect materials. One of them are pins. New pins are released every two weeks, and in a room on Club Penguin. If you are stuck and can not find a pin, use our Pin Tracker.
You do not have to be a member to put pins on your player card. They are just small collectibles that non-members have access to. To put on a pin on your player card, open your player card by clicking on your penguin while playing Club Penguin. Go to the drop down menu on the bottom of your player card, and select "Pins". You can then choose any pin you have collected to add to your player card. The pin will then appear in the top right corner of your player card.
Games
Many levels from games on Club Penguin are restricted for non-members. Those games are the newly released ones such as Puffle Launch. Only one stage on Puffle Launch is available for Club Penguin non-members. Other games from Club Penguin the past years, are not restricted at all for non-members. They can play through the game freely without any restriction, such as Cart Surfer. Cart Surfer does not restrict Club Penguin non-members in any way.
Sled Race does not restrict non-members while playing, but to get better ability, a membership will need to be present. There are sleds that are available to purchase on the Ski Hill for Sled Racing. The three extra sleds are only available to members. Non-members can still play, but they will not have access to the extra materials used.
Puffles
There is a pet that you can purchase in Club Penguin, called puffles. Non-members will only have access to purchase two puffles, blue and red. The other puffles are only available to members.
Club Penguin has a pet to teach human beings how to care for a pet, and give them tips. Although non-members can still care and love for their blue or red puffle, they can not buy extra treats or design them. Club Penguin has recently released a new Puffle Hats system. Club Penguin's Puffle Hats are only available to members. Club Penguin non-members have a menu to care for their puffle while they are in their igloo. They can feed, play, and brush the puffle. Any extra material is restricted to members.
Items
Non-members have limited access to items. Club Penguin non-members can only buy items from the Penguin Style Catalog, located in the Club Penguin Gift Shop. In the Penguin Style Catalog, non-members only have access to some items, purchase colors, backgrounds, and flags. All the other items such as clothing are restricted to members.
Non-members can buy colors for 20 coins each. Non-members can buy backgrounds for 60 coins each, flags for 20 coins each, and  items ranging from 150-500 coins.. The colors and items in the Club Penguin Style Catalog can go directly on to your penguin. The Club Penguin backgrounds and flags can only be put on the player card. These are the only items that Club Penguin non-members can receive in a catalog.
Card-Jitsu Ninja
Non-members are able to play Card Jitsu and accomplish belts. After they reach all their belts, they will have to challenge Sensei, the Club Penguin Card-Jitsu master. If they win over Sensei, they will become a ninja.
Non members are not able to go beyond Card Jitsu Ninja, to Club Penguin Water Ninja, or Club Penguin Fire Ninja. To become a Club Penguin Fire Ninja or Club Penguin Water Ninja, you will need to have a present membership. If you need help on becoming a Card Jitsu Ninja, visit our Club Penguin Card Jitsu Guide page.
Elite Penguin Force Agent
Non-members are able to work for the Club Penguin enforcement agency, which is called Elite Penguin Force. They can become an agent and compete in many missions. All non-members have to complete in order to become a Club Penguin Elite Penguin Force agent is the EPF test.
The Club Penguin EPF test is available to take in the welcome room. You can reach the welcome room of the Elite Penguin Force through the Ski Village, at the Everyday Phoning Facility. Once you enter the room you will be prompted to take the Club Penguin EPF test. For a guide to complete the EPF test, please visit our Club Penguin Elite Penguin Force Agent page.
System Defender & Spy Drills
Field Ops is the training for Elite Penguin Force agents. The Field Ops mission is released out weekly with the updates. Non-members can compete in these weekly missions and earn medals for Elite Penguin Force Gear.
Non-members can complete these weekly missions every week, they do not have a restriction. These missions can come in handy if a Club Penguin Elite Penguin Force disaster occurs. For a guide on how to complete Club Penguin Field Ops missions, please visit our Field Ops page.
Free Items
Most Club Penguin parties have at least one free item. The free item can be anything from an instrument to a hat. It can also be a free background. Free items from Club Penguin are available for non-members as long as they are not in a member only room.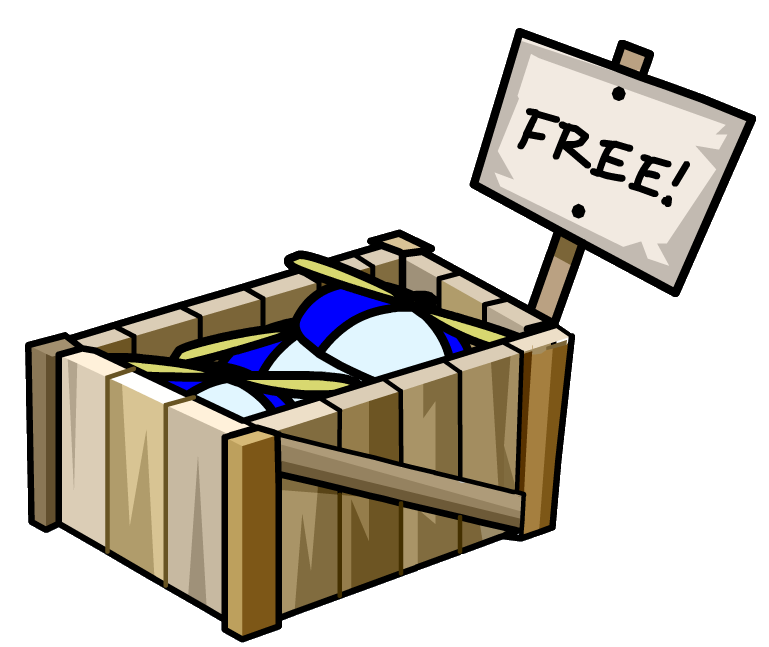 Free items can be put on your penguin depending what kind of free item it is. If it is a background, it goes on your player card. If it is a hat item, then it will go on your penguin's head. Thank you so much for checking out our Club Penguin Cheats for Non-Members guide. Member or non-member, waddle on, penguins!